37 Surprisingly Common Travel Mistakes and How To Avoid Them
Traveling should be an exciting and rewarding experience, but we often make common mistakes that can cost us time, energy, and money and even ruin our trips. Whether you are planning your first international trip or are a frequent traveler looking to avoid unnecessary mishaps, it's important to know these common travel mistakes to protect yourself from them.
In this blog post, I will provide some insight into the most surprising error-prone aspects of travel—from passport issues to packing light—so that you can feel confident in avoiding these traps and having an enjoyable journey!
Affiliate Disclaimer: Some links on this blog are affiliate links. This means that, at no additional cost, the author may earn a small commission if you purchase through these links. As an Amazon Associate, I earn from qualifying purchases.
1. Over packing
Simplify your packing to make your travels hassle-free, especially when exploring foreign cities with historic charm and limited mobility options. Many quaint streets abroad are paved with cobblestones, making it challenging to drag heavy luggage behind you.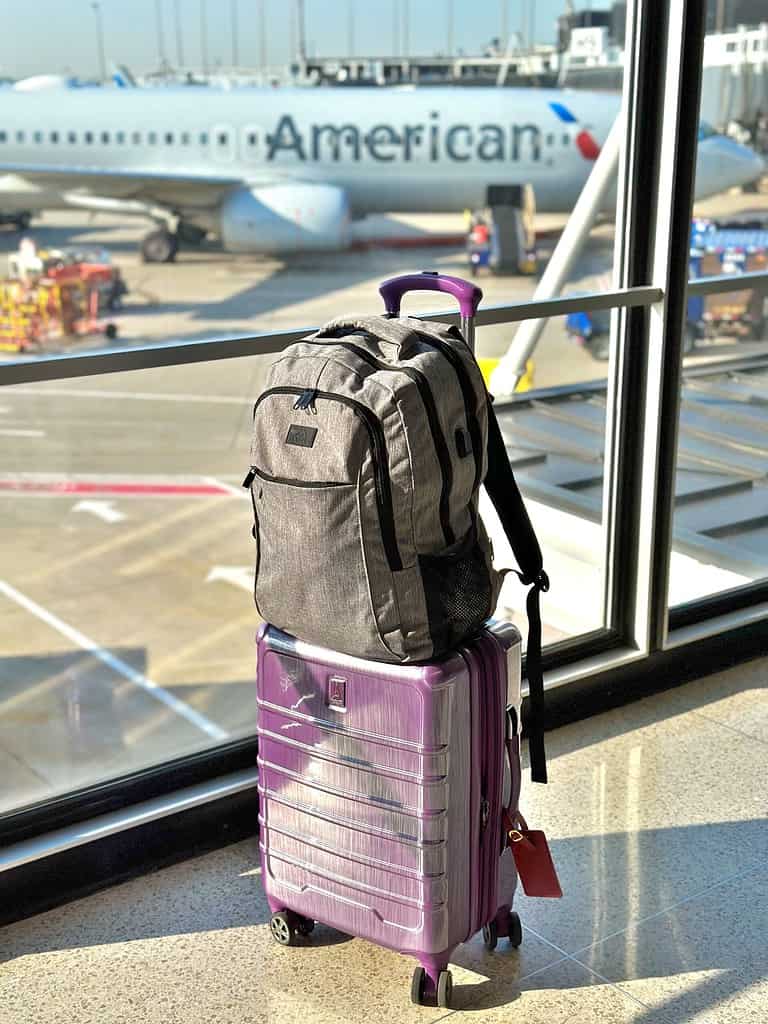 2. Over planning
Don't let over planning and rigid schedules ruin your dream vacation. Remember, the true essence of travel lies in immersing yourself in new cultures and experiences. Leave some unplanned time in your itinerary, allowing for spontaneity and relaxation. After all, isn't that what traveling is all about? Don't ruin your vacation experience with unrealistic expectations of how you envisioned the trip.
3. Not realizing the Passport Rules
Don't let a simple mistake ruin your travel plans! Check your passport expiration date now to avoid any last-minute surprises. Most countries require that your Passport be valid for six months after your return. And remember, make sure you have enough space for visa stamps and entry/exit stamps by having at least two blank pages in your Passport. It's better to be prepared than to be turned away at the airport.
4. Not Researching Visa Requirements
Attention, US citizens! Starting in Spring of 2025, traveling to Europe will require prior authorization.
US citizens will require EITAS travel authorizations to enter EU countries. It will be linked to your Passport and valid for three years or until your Passport expires, whichever comes first. With EITAS, you can enter the countries as often as you wish, abiding by the 90 days in the 180-day rule.
Apply for EITAS well in advance before making any bookings.
Make sure that your Passport corresponds to your EITAS authorization
Make sure that your EITAS authorization is still valid. Remember that you will need to apply again if you renew your Passport.
Ensure your Passport is valid for six months after you depart from the European country.
Check how long you can stay in the European country that requires EITAS.
European countries are not the only countries that require Visas. Research visa requirements before making any travel plans. Don't let a lack of proper documentation ruin the excitement of your trip. Imagine arriving at the airport only to be turned away because you don't have what you need. Ensure a smooth journey by obtaining the necessary documents beforehand. Plan and make sure you're ready to explore hassle-free.
5. Not Securing Important Travel Documents
Ensure the safety of your Passport and/or Visa with these practical tips. By keeping your Passport and Visa in a designated spot, you can quickly and easily put it away. For added security, use a zippered pocket to store it.
In most cases, I do not carry my Passport around while sightseeing. Instead, opt for a photocopy or a passport card as identification. Stay informed about the laws of the country you're visiting when carrying your Passport to avoid potential complications. Some countries require you always to have it on your person. Know the local laws. Don't take any chances regarding your Passport – protect it and enjoy your travels hassle-free.
6. Arriving or Departing from the Wrong Airport
Don't get stuck not knowing which airport you're departing from! In many large cities, there are multiple airports to choose from. Check this information beforehand.
Once, I dropped my friend off at the airport, only for her to find out that she was flying from an airport 30 minutes away. Luckily, I hadn't left her and could get her to the other airport on time, but she barely made it.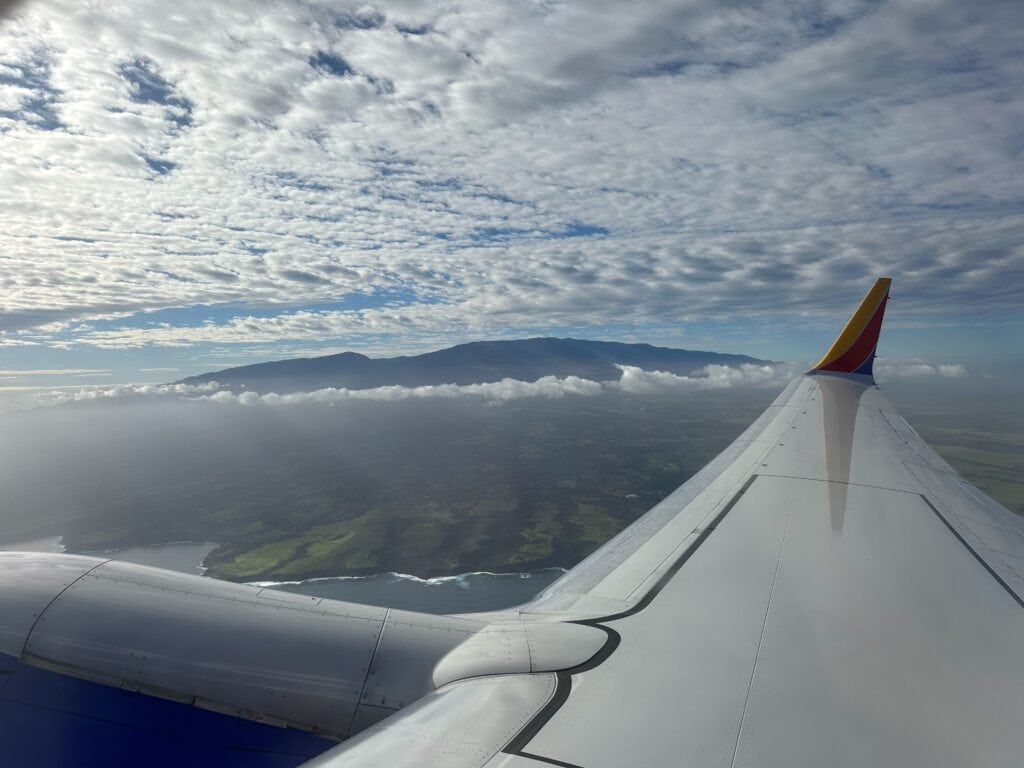 7. Not allowing enough airport time
Don't let security delays stress you out! Plan and allow enough time for security, especially at airports you don't know well. Our top tip: arrive a solid 3 hours before your flight takes off. For a stress-free experience, consider treating yourself to a lounge pass at the airport. You deserve it!
8. Booking Flights without enough time between layovers
Make sure to give yourself plenty of time between flights. Although I typically prefer booking non-stop flights, sometimes it's not feasible. At the very least, allow for a minimum of 1.5 hours between flights. Flight delays are all too common, and the last thing you want is to be frantically rushing through the airport. Or worse yet, miss your connecting flight! Consider getting a lounge pass at the airport to make your wait more comfortable.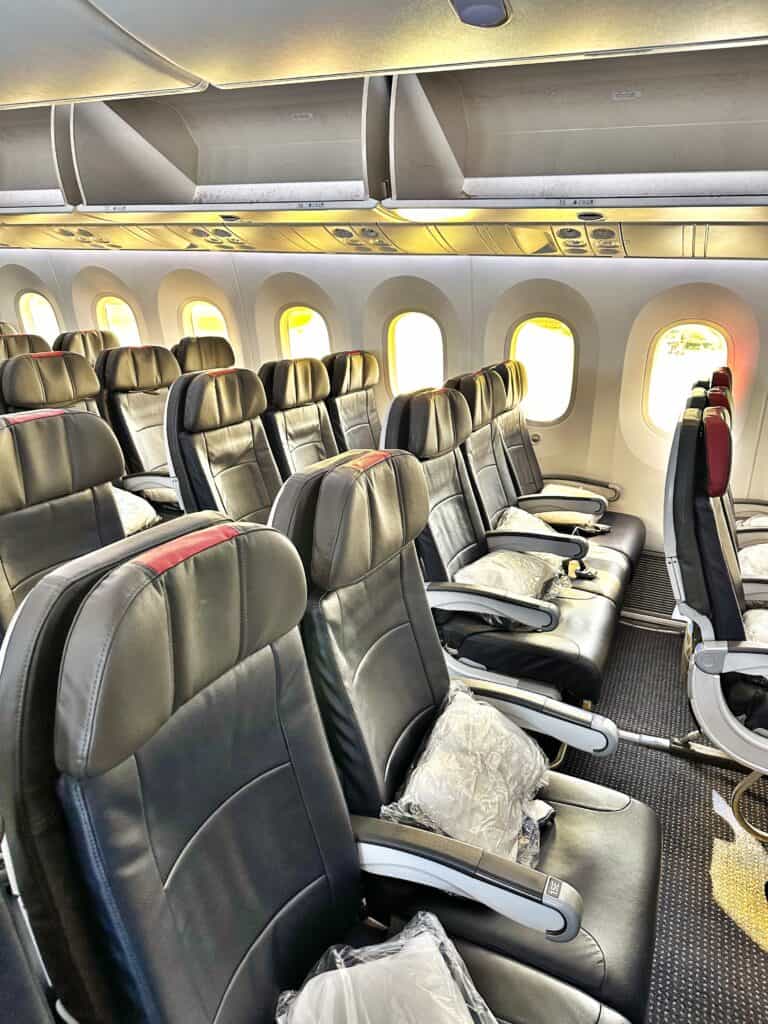 9. Not Saving or Printing your Boarding Pass
Never be caught unprepared again! Access your boarding pass anytime, anywhere, with just a few simple steps. No more relying on the app or email. Please print it out, save it to your Apple wallet, or take a screenshot. Don't let a lost signal ruin your travel plans. Be ready for anything and have your boarding pass right at your fingertips.
10. Using Debit cards
Attention travelers! Avoid using debit cards to reserve hotels or rental cars. Why, you ask? Well, these establishments often require a deposit, and unfortunately, it can take quite some time for this amount to be returned to your account. Save yourself the hassle and opt for a different payment method instead.
Most Common Travel Mistakes
11. Not notifying your bank or credit cards of your travel plans
Don't let your credit card ruin your travels! Make sure your bank is aware of your upcoming trip and international spending. Avoid the hassle of foreign transaction fees by switching to a credit card that doesn't charge them. Keep control of your finances and enjoy a worry-free vacation!
12. Not paying in the local currency
Get the best exchange rate by paying in the local currency. Don't fall for the foreign currency exchanges at the airport! Here's a tip: try using the Xe app to calculate your exchange rates easily. To ensure a great deal, exchange your money at your bank before your trip or withdraw cash from an ATM upon arrival. It's time to save some money and make your travels even better!
13. Relying only on Guide Books
Uncover hidden gems and go beyond the usual tourist spots. Immerse yourself in a culture beyond the pages of a guidebook. Explore outside of the typical tourist trail and spend time in different neighborhoods.
We enjoy talking to our cab drivers or tour operators and asking for suggestions for the best restaurants or places to visit. It is excellent to get a local's perspective.
14. Not figuring out your cell phone plan before you leave home
Save on expensive roaming charges with an intelligent travel hack: an eSim or local SIM card! Forget about being charged per day for using your mobile phone abroad. With an eSim card for data usage, you can stay connected without breaking the bank. Plus, switch to WiFi whenever it's available and make every minute count. Travel smarter, stay connected, and keep your wallet happy.
How to use an eSIM Card
Are you going on a trip and want to stay connected without racking international roaming charges on your cell phone? Here's what you need to do: set up wifi calling before you leave home. It's easy to do and will allow you to call and text using wifi even when your phone is in airplane mode.

You can even Facetime other Apple users if you have an Apple phone. Android users can communicate with WhatsApp.

Another great option is to buy an eSIM card via Airalo. Upload an eSIM to your phone (don't delete your eSIM from your cell phone carrier; switch it off for Data usage). Your eSIM provider will give you instructions on how to do this. Be aware that the eSIM is for data only and will only work in the countries where you've purchased the service. If you need to make calls or text using data, you can still use WhatsApp. Stay connected and save money with these tips!
15. Not learning phrases of the language of the country visiting
Unlock a world of cultural connections by mastering simple greetings like hello, goodbye, and thank you. Not only will the locals appreciate your effort, but they'll also gladly assist you with pronunciation when asked. In addition, this small language skill can foster genuine connections with restaurant servers and shop attendants. It will create experiences that are even more enjoyable. Don't miss out on this incredible opportunity to connect and immerse yourself in the local culture – start learning those essential words and phrases.
16. Not making reservations
Don't miss out on the incredible experiences you've been looking forward to! Book your reservations for popular activities, sights, and restaurants that require them. There's nothing more disappointing than being unable to enjoy the meals or sights you eagerly anticipated. Plus, by securing your reservations ahead of time, you can bypass those long queues and make the most of your precious time. Why waste hours standing in long lines when you could be exploring major attractions with skip-the-line tickets? Start planning your adventure at least 3 months in advance.
17. Not confirming reservations
Experience stress-free travel planning with these expert tips! Don't let the nightmare of arriving at your destination without a hotel reservation ruin your trip. Follow our foolproof strategy for smooth sailing.
Step 1: Early Bird Gets the Worm
When it comes to making travel plans, it pays to be proactive. Secure your peace of mind by booking accommodations and flights at least 3-6 months in advance. You'll guarantee your spot and avoid any last-minute surprises by reserving ahead of time.
Step 2: Double-check for Confidence
A little extra effort goes a long way. Just a week or two before your departure, take a moment to reconfirm your reservations. This simple step will assure you everything is still for your upcoming trip.
Step 3: Paperproof for Peace of Mind
Don't rely solely on digital confirmations. Print out all your booking details and organize them neatly in a travel folder, arranged by day. This tangible backup will ensure easy access to your essential information should any unexpected hiccups occur.
The Tale of Cinque Terre. Imagine the panic of arriving at a breathtaking destination only to discover your hotel room was overbooked. This nightmare became a reality for us in beautiful Monterosso. Thankfully, the hotel owner had our back and arranged an alternate accommodation. But remember, not all places will be as accommodating – huge chain hotels, where you might slip through the cracks. This was one of our biggest travel mistakes.
Don't let a hotel mishap ruin your travel experience. Take charge of your plans and follow our fail-safe steps for worry-free adventures.
18. Not double checking your itinerary
Discover the ultimate travel planning tool: Tripit. With this app, you can easily organize all your reservations in a convenient, date-ordered format for each trip. No more guessing or scrolling through endless emails. Open Tripit and see your hotel, rental car, and activities all neatly planned out with the correct dates.
But that's not all! Take your organization game to the next level with a travel binder. Compile all your reservations chronologically, creating a visual roadmap of your trip. This way, you can easily spot any missing information and ensure everything is in order before you embark on your adventure.
Don't let a simple mistake ruin your trip. Take the cautionary tale of my daughter's Spring Break mishap. Her best friend accidentally booked the wrong return date, causing unnecessary stress and frustration. If she had been using Tripit, she would have noticed the discrepancy and avoided this unfortunate incident.
Don't leave your travel plans to chance. Let Tripit be your trusty companion, keeping your reservations organized, your mind at ease, and your trips unforgettable.
19. Not Researching holidays
Don't let mysterious holidays ruin your travel plans! It's essential to be aware of the holidays in the country you're visiting to ensure a smooth experience. Imagine arriving at a destination only to discover that all the attractions and restaurants are closed due to a national holiday. Don't let this happen to you! Plan and ensure that you have a solid itinerary in place, taking into account potential holiday closures and dining challenges. By staying informed about local holidays, you can avoid unnecessary disruptions and make the most of your trip.
20. Being Insensitive to the culture
Discover the secret to truly immersing yourself in a foreign culture! Not only should you be aware of when holidays are, but you should also embrace their customs. Imagine the embarrassment of unintentionally offending a local because of a cultural faux pas! And while you're at it, be sure to do your homework on your destination's unique laws and regulations.
Take Singapore, for example, a city-state with some stringent rules. Did you know they have laws about flushing toilets, chewing gum, and even feeding pigeons? Don't leave anything to chance – be prepared and respectful as you explore the world.
Travel Tips to Avoid the Top Travel Mistakes
21. Not having a backup plan
Traveling can be unpredictable, and there's always a chance that your carry-on bag may need to be checked at the gate. That's why it's crucial to pack a day's worth of clothes and medicine in your personal bag. Doing so gives you peace of mind, knowing you have everything you need, even if your checked bag goes missing.
In addition to your essentials, it's wise to keep all your valuables in your personal bag as well. Don't take any risks by stowing them in your checked baggage. Keeping them with you can ensure their safety and minimize the chances of losing something valuable.
So, when packing for your trip, remember to prioritize your personal bag. It's your lifeline to comfort, convenience, and security throughout your journey.
22. No Travel documents
Get ready for your next adventure with ease and peace of mind! Make sure you have all your travel documents in order and essential information at your fingertips. Ensure you are covered, from printing out those important travel documents to creating copies of crucial details such as phone numbers for credit card companies, ID, Passport, embassy information, vaccination records and booking reservations.
23. Dining near Tourist Areas
Avoid dinging near tourist attractions and say goodbye to overpriced tourist traps and bland chain restaurants. Instead, embrace the thrill of trying local eateries that genuinely capture the essence of your destination.
By supporting local businesses, not only will you indulge in high-quality, authentic cuisine, but you'll also uncover hidden gems and create lasting memories. Don't settle for predictable dining options that you can find back home. Step out of your culinary comfort zone. Discover street food stalls, charming family-owned restaurants, and quaint cafes tucked away in picturesque corners.
Here's a thought-provoking anecdote to drive the point home: picture my husband's colleague choosing to have TGIFridays in Shanghai, China, instead of savoring the delicious abundance of authentic Chinese cuisine. Why travel all that way only to settle for the familiar? Enjoy your destination's rich culture and traditions.
So, the next time you are on vacation, dare to venture beyond the ordinary. Discover unique flavors, support local businesses, and create dining experiences that you will never forget.
24. Drawing attention to yourself by Carrying Valuables
Travel Smart: Minimize Your Risks and Maximize Your Peace of Mind
When it comes to valuables, less is more. Avoid the hassle and potential dangers of pickpocketing by leaving your precious jewelry, expensive gadgets, and excessive credit cards behind.
Before heading out, take a moment to streamline your belongings. Pare down your wallet and purse, removing unnecessary items like loyalty cards and work IDs that only add bulk and clutter. Streamlining lightens your load and reduces the risk of misplacing or losing important cards.
When it comes to money matters, adopt a minimalist approach. Instead of carrying a hefty wallet packed with credit cards and cash, opt for a more practical strategy. Bring the money for the day and one credit card or debit card for emergencies. Safely store the rest in your hotel safe.
By following these simple yet effective steps, you can enjoy your travels with peace of mind, knowing that you've minimized your risks and maximized your safety. Travel smart, travel light!
24. Being too Focused on Social Media
Whether posting on social media or taking the best picture for the 'gram,' don't let it spoil your travel experience. I watch too many tourists who are so caught up in recording or taking a picture that they are not taking the time to absorb the beauty of where they are. I'm all about taking photos and videos; make sure it isn't the only reason you are there. Don't travel with the possibility of regret later.
26. Underestimating  jet lag
Conquer jet lag like a pro with this foolproof method: sync your body clock to your destination's time zone. Say goodbye to napping and hello to staying awake until bedtime in your current zone. To keep those eyelids from drooping, plan invigorating activities. And here's a travel insider tip: avoid making non-refundable plans on your arrival day. You won't miss crucial events or must-do activities if your flight gets delayed.
27. Not hydrating enough
Stay hydrated while traveling to ensure a smooth and enjoyable journey. Traveling, especially by plane, can dehydrate, so don't forget to bring a water bottle onboard. Many airports have water dispensers where you can easily refill your bottle. Hydrating is not only important during flights but also while exploring new destinations. It can help combat jet lag and keep you feeling your best. Plus, nobody wants to get dehydrated while on vacation!
Take it from my experience in London, where my aunt suffered dehydration while waiting in the sun. It was a scary moment, but she quickly recovered with a cold towel, water, and shade. Don't let dehydration ruin your trip – stay hydrated for a memorable and worry-free travel experience.
28. Not checking the weather before you leave
Check the weather before you close your suitcase. Avoid the dreadful feeling of arriving at your destination unprepared and without the essential items. Don't waste your hard-earned money on buying things you already own but left behind. And let's be honest, shopping is probably the last thing you want to do while you're away. Save time and money by packing smartly before you head out!
29. Not researching Transportation Options
Save money and time while exploring a new city! Discover the convenience and affordability of public transit over expensive taxi rides. Uncover the secrets of the city's train stations to navigate with ease. Before stepping into a new destination, learn whether renting a car is truly necessary. And don't forget to plan the best route from the airport to the city center. The two apps I like to use while figuring out the best mode of transportation are Google Maps and City Mapper. City Mapper will give you all the options with times and the estimated price.
30. Not taking the Time Zone factor
Always consider your destination's time zone when planning your trip. Don't fall victim to missing a flight or a tour because you didn't consider the difference in time zones.
Common Travel Mistakes to Avoid
31. Overlooking The Importance of Travel Insurance
Discover the invaluable lesson 2020 has instilled in us: the critical significance of travel insurance. Don't leave anything to chance; buy travel insurance. Acquaint yourself with your policy's comprehensive coverage, know what medical expenses are covered, and read the fine print. And remember, never leave home without your travel insurance policy; it's your safeguard, ready to protect you anywhere in the world. After all, what good is it sitting at home when you need it the most in an unfamiliar land?
While nobody wants to think about accidents, illnesses, or other unforeseen events during their travels, being prepared is essential. That's why getting travel insurance is crucial for any traveler. This can cover medical emergencies, trip cancellations, and lost luggage. Travelex and Travel Guard are some of the best travel insurance companies that provide comprehensive coverage at reasonable rates.
32. Not buying souvenirs when you see them
Don't miss out on buying the souvenir – buy it when you see it! Avoid any regrets and save time by purchasing the souvenirs you love immediately.
33. Not Negotiating with a taxi driver beforehand
Avoid one of the biggest money mistakes when traveling: falling for overcharging taxis. Don't be fooled by taxis without functioning meters, especially in countries where this is not the norm. Instead, always negotiate the fare upfront.
For example, my husband's co-worker once paid over $100 for a taxi ride simply because he was exhausted after a long flight and wanted to reach his hotel. Don't let this costly mistake happen to you.
34. Not checking the country's voltage and plugs
Don't get caught off guard by different voltages and plugs in other countries! Make sure you're prepared for your travels by packing a trusty universal adapter. We learned this during our first European trip when my mother's curling iron was destroyed, and the adapter melted due to mismatched voltages. Don't let this happen to you – be smart and stay powered up wherever you go!
35. Not backing up your phone (or all electronics)
Don't let the fear of losing your phone hold you back! It's crucial to have a backup plan in case your phone is lost or stolen. Before you head out on your next adventure, take a few moments to ensure your phone is up to date and your precious photos are secure. Make it a habit to schedule regular backups for your phone and pictures. I rely on One Drive to safeguard my images and iCloud to back up my phone. If I use my DSLR camera, I back up my memory card daily to my phone or computer.
But the importance of backing up doesn't stop with your phone. Your computer and iPad also deserve the same level of care. Don't risk losing the valuable data stored on these devices, either. Take the time to regularly back up all your devices so that you never regret losing what's important.
36. Not being a responsible traveler
Embrace Sustainable Tourism
Experience the wonders of new places while preserving their pristine beauty. Sustainable tourism goes beyond showing respect for cultures and communities – it also encompasses safeguarding the land and its incredible inhabitants. Say no to unethical activities that exploit animals and say yes to leaving the land in an even better state than when you arrived. Let's not deplete its resources or wander off the beaten path. Together, let's be responsible travelers and make a positive impact.
37. Not trusting your instincts
Keep Yourself Safe: Trust Your Instincts!
My top priority was teaching my children the importance of being aware of their surroundings. I wanted them to understand that listening to their instincts and leaving immediately if they felt uncomfortable was crucial for their safety. Because of these skills, they are savvy travelers today.
Protecting ourselves and our loved ones starts with heeding that gut feeling, that nagging voice telling us something isn't right. Using this mindset, we empower ourselves to take control of our safety.
So, remember: trust your instincts, heed that inner warning, and prioritize your well-being. It's better to be safe and perceived as rude than to put yourself at risk.
Final thoughts on common Travel Mistakes and how to Avoid them
Avoiding these common travel mistakes is essential for a smooth and enjoyable trip. Over planning can leave little room for spontaneity and discovery, so instead, embrace the unexpected and allow yourself to be open to new experiences. Overpacking can weigh you physically and mentally, so pack only the necessities and leave room for souvenirs and mementos.
Utilizing an eSIM card can save you from excessive roaming charges and ensure that you stay connected throughout your journey. Being aware of foreign transaction fees can help you save money and avoid any unwanted surprises when checking your bank statement. Researching and respecting the culture of your destination is crucial to have respectful interactions and avoid offending locals. Knowing what transportation options are available at your destination can save you time, money, and unnecessary stress.
And finally, paying in local currency is the most cost-effective and ensures you get the most value for your money. So, the next time you embark on a travel adventure, remember these travel essentials and avoid these common travel mistakes. For more in-depth information on making your travels unforgettable, please read our blog post on Travel Essentials and equip yourself for your next adventure
Go grab life, and don't forget to wear sunscreen.
Happy Exploring!
For more travel tips, read How to survive a long-haul flight, Top Travel Tips & Tricks Guide to Travel like a Pro in 2023 and Best Travel Essentials for Packing a Carry-on Bag 2023